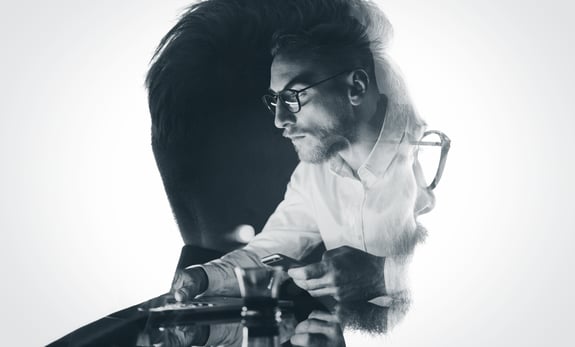 Marketing & Sales Technology

At SIX Marketing, we have the sales and marketing software and tools you need to take your business to the next level. We help our clients build the right tech stacks to support their campaigns.
CUSTOMER RELATIONSHIP MANAGEMENT (CRM)
Communicate with and keep track of all your customers and leads through our preferred CRM, HubSpot. We can help you select the right version for your business needs and provide platform setup and training on how to use it.
MARKETING & ADVERTISING PLATFORMS
We have a full slate of platforms for advertising, marketing automation, search engine optimization (SEO), email marketing, social media posting, chatbots, and more (and we're adding to our lineup all the time).
LEAD GENERATION & DATABASES
Our lead generation tools and databases help us to provide you with the right leads and audience insight for effective account-based marketing (ABM), advertising, and other campaigns.
CONTENT MANAGEMENT SYSTEMS (CMS)
We'll help you find the right tool for publishing your content, whether you need an entire website and blog or just landing pages for your advertising campaigns.
REPORTING & ANALYTICS TOOLS
We have the reporting tools you need to see attribution and results from your campaigns. We'll use them to analyze how our marketing efforts are performing, what needs to be improved, and what new strategies to try.
CONTACT OUR TEAM FOR MORE INFO
Every client is different, and so are their technology needs. We determine the best tech stack for each of our clients. Contact our experts today and let's see if a short call turns into a longer conversation.
OUR MARKETING TECHNOLOGY
Customer relationship management (CRM)
Lead generation tools & databases
Lead/customer incentivization tools
Marketing automation
Content management systems (CMS)
Search engine optimization (SEO) tools
Advertising platforms
Landing page builders
Email marketing platforms
Social media marketing platforms
Chatbots
Communication platforms
Project management platforms
Analytics & reporting tools
Our clients say it best.
CUTTING-EDGE MARKETING AT ITS BEST
"

After going through a few ad agenciess I was introduced to Chris, the owner of SIX Marketing. All I can say is that Chris & his team have totally exceeded my expectations. They never stop working for you! You will feel like you're they're only client. Also, their support team is top notch and cool to work with. I know SIX will take my company to the next level and beyond. Cutting-edge marketing at its best. Give SIX an opportunity and you won't be disappointed!

"
John Wojtusik

CEO, Hoffman Cleaning
All-in-One Sales & Marketing Software
We've partnered with HubSpot to bring our clients the best solution for their CRM, CMS, Sales Tools, Service Modules and ROI reporting needs. We can provide you with their simple, free CRM and chatbot or set you up with their full suite of website, blog, landing page, email, marketing automation, sales, and data tools. We'll help you make the switch to HubSpot and train your team on how to get the most out of it.

Reporting & Analytics
Great marketing is data-driven and produces results. We have a full suite of reporting tools we use to monitor your campaigns and make informed decisions about your marketing strategy. Plus, clients can have access to our SIX Portal, where they can see the data for themselves.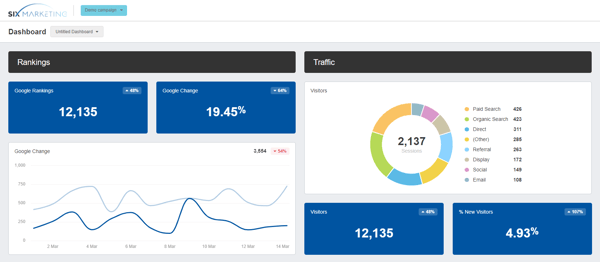 Success Stories
Meet some of our clients who have trusted us to upgrade their tech stacks, which helped them scale their business and grow revenue.




OUR MARKETING & SALES TECHNOLOGY SOLUTIONS
We have dozens of platforms and tools that we've carefully selected for our clients to meet all of their marketing, sales, and reporting needs.
The solutions below are just examples. The right tech stack will vary by client, with some requiring more platforms and systems than others. We'll tailor it to your unique needs.
BASIC
Communication & project management platforms
Our basic tech stacks are for smaller clients or clients who already have their own established tech stack that produces results.
ADVANCED
Content management system
Search engine optimization tools
In addition to the basic tech stack, clients with more complex needs might require other platforms depending on what kinds of campaigns we're running.
FOR ABM
Lead generation tools & databases
Email & lead communication platforms
For clients who decide to run account-based marketing (ABM) campaigns, we need to set up a more specialized tech stack.
READY TO UPGRADE YOUR TECH STACK & GROW YOUR BUSINESS?
Fill out the form below to request more information about our marketing & sales technology.
READ OUR LATEST BLOGS
The SIX Blog is your resource for marketing advice, industry updates, and behind-the-scenes agency fun.