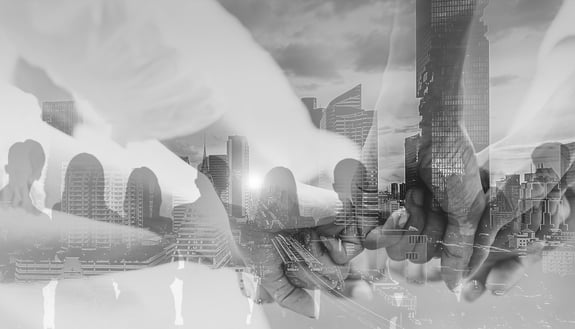 Creating Brand Awareness
A dynamic brand identity is one that establishes your company as a helpful resource and trusted thought leader in your industry. At SIX, it's our job to ensure you make a great first impression.
The SIX brand awareness approach.
Awareness Attracts Prospects
Potential customers will first come into contact with your business through your branding or creative content. We can help craft your brand across all channels and mediums, including your website, logo, display ads, blogs, case studies, downloadable guides, videos, and review listings.
We'll use brand awareness to create a consistent, sustainable flow of new potential customers to your business. And we'll keep your current customers engaged by keeping them up-to-date on all of the new exciting things your company is doing.
At SIX, we work hard to generate brand awareness for our clients. Here are some of the great results you can expect.
📲 Increased Website Traffic
Great brand awareness generates interest and drives traffic to your website, where your potential customers can learn more about your products or services.
👍 More social media followers
Our social media campaigns attract your ideal audience and engage them with great content.
🗣 Better word of mouth
Word of mouth is the oldest and best way to create brand awareness and generate leads. We implement measures to generate word of mouth instead of waiting for it to happen.
👏 More customer reviews
Most consumers read customer reviews when researching a product or service. We will collect more ratings, reviews, and testimonials from your customers, and use them to boost your brand reputation.
🌎 Better public relations
Every business has a story. We'll help you share that story with media outlets and generate brand awareness in your region and industry.
🚀 Prospects that become leads
Generating awareness is crucial to converting your prospects into leads, and your leads into paying customers. It takes less time and money to convert prospects who already know about your company.
How We Generate Awareness
Generating the best brand awareness revolves around attracting your ideal customers. When we create awareness, we want to attract the people who love doing business with you. The right audience converts faster, spends more, and tells everyone they know about your company.
Every business is different, but here are some tactics we may use to help your brand stand out.
TOUCH
Branding
Branding is the foundation every business needs. We help you develop and convey your identity to attract your ideal customers.
TOUCH
Brand Strategy
By developing a solid brand strategy, we can help separate your organization from every other competitor.
TOUCH
Social Media Marketing
We'll help you use the right social platforms to reach your current and future customers.
More about this Service
TOUCH
Events & Trade Shows
One of our strongest abilities is making trade shows and events successful for our clients.
More about this Service
TOUCH
Digital Advertising & PPC
Digital Advertising & PPC
We'll deliver the eye-catching ads through the best channels for your industry and put your business directly in front of them.
More about this Service
TOUCH
Content Marketing
You need great content to attract high-value leads. We'll develop everything from blogs, to social posts, to case studies, and more.
More about this Service
TOUCH
Video Production
Video is one of the best mediums for generating awareness. We have expert video teams that will share the voice of your brand in a dynamic way.
TOUCH
Graphic Design
Top-notch graphic design grabs attention and generates awareness. We'll create designs that attract and convert customers.
TOUCH
Website Design & Development
Website Design & Development
Your website says a lot about your brand. We'll create a website that leaves a great impression and converts strangers into customers.
More about this Service
TOUCH
Public Relations
We'll write press releases and connect your brand with the right media outlets for your location and industry.
TOUCH
Traditional Advertising
TV, radio, and print are still great channels for generating brand awareness. We'll get your brand in front of the right audience.
TOUCH
Measurement & Reporting
Brand awareness can be difficult to measure, but we have the right tools and knowledge to track your success.