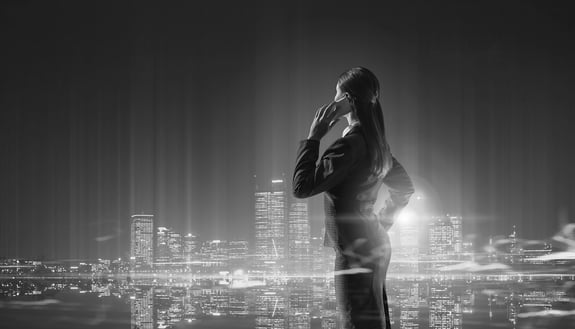 Lead Generation

The #1 challenge for any business is having a consistent flow of high-quality leads. We know how to attract prospects and convert them into qualified leads; by finding the formula for your industry and personas. And it doesn't end there — we focus on the full-funnel sales process and make sure those leads turn into profit.
The SIX lead generation approach.
Lead Generation Methodology
Let's take a step back — everybody wants more leads. But what people actually want is the outcome of lead generation — more sales, more revenue, more profit, and more happy customers. We focus on the outcomes of lead generation through perfecting the lead generation process from A to Z and customizing it to your business.
Before we dive into the complexity of lead generation, here's what you can expect from our efforts:
🎯 More prospects
Leads begin with interested prospects. We help your business by creating marketing that attracts the RIGHT prospects by choosing our target audience from the get-go.
🚀 More Qualified Leads
Our teams will create content that aligns with your prospect's buyer's journey. We deliver the right content to the right person, with the right message at the right time. The result? More qualified leads.
⌛️ Shorter Sales Cycle
If you have a long sales cycle, we know how to save you time and accelerate the sale.
🤝 Increased Sales Opportunites
Our team focuses on where marketing ends and sales begin. We identify the actions that leads take, which helps us sift through to find the sale opportunities.
🧮 Calculable ROI
Your marketing efforts should deliver at least a 4:1 return. Our clients' average is well above 7:1. We define which marketing efforts drive the most success for your business, and then we measure.
💵 Increased Revenue & Profits
We'll help your business attract customers who love to do business with you and aren't afraid to pay for your products and services. By attracting the RIGHT people, and knowing how to convert them, revenue and profit ultimately increase.
How We Generate Leads
The "how" is explained below and it's all about implementing strategic marketing to attract the right people. The people who are most likely to buy your products or services... and tell the world about them.
We employ many lead generation tactics for B2B and B2C businesses. Your organization's lead generation is unique and so is our approach. First, we work to understand your ideal customers, clients, and industries. Then we customize a lead gen approach that delivers success.
TOUCH
Campaign Strategy
We're experts at coming up with new ideas to attract leads. Let your competitors use the cookie-cutter approach — we'll help you stand out and leap ahead.
TOUCH
Account-Based Marketing (ABM)
Account-Based Marketing (ABM)
Our ABM process is world-class. We find the right contacts to target and generate more qualified leads.
More about this Service
TOUCH
Digital Advertising & PPC
Digital Advertising & PPC
We have dozens of ways to get your products and services in front of your ideal customers, including PPC, display, and social ads.
More about this Service
TOUCH
Search Engine Optimization (SEO)
Search Engine Optimization (SEO)
We'll help you rank organically for relevant search term your ideal customers are using, so can spend less on advertising.
TOUCH
Social Media Marketing
We've been delivering leads from social media for over a decade and we know the best platforms to use to reach your audience.
More about this Service
TOUCH
Content Marketing
Content marketing drives high-quality inbound leads. We know what works and what doesn't, and we've increased some clients' revenue by millions of dollars.
More about this service
TOUCH
Events & Trade Shows
We can help you with trade shows, lunch & learns, webinars, and more. Our team has over 20 years of event experience.
More about this Service
TOUCH
Email Marketing
Depending on your industry, email marketing can generate as much as a 42:1 ROI. We'll optimize your emails for clicks and conversions.
More about this service
TOUCH
Website Design & Development
Website Design & Development
Your website is your digital front door and most prospects will look at your website before converting into leads.
More about this service