POWERSPORTS

SIX has specialized in powersports marketing and advertising for over a decade. We create powersports ads, marketing campaigns, and websites that focus on delivering qualified leads to your sales team.
POWERSPORTS MARKETING THAT DRIVES SALES
SIX can help you take your powersports business to the next level. We're marketing experts who have worked with all kinds of powersports companies: retailers and dealers, suppliers, manufacturers, distributors, wholesalers, and rental/tour operators. Each requires a different approach and we'll create a plan that's customized to your specific needs.
No matter what your biggest challenge is, our powersports marketing delivers results you can count on.
🚀 More leads
SIX will generate more leads for your sales team but, most importantly, we'll warm up and qualify those leads.
💬 More awareness
More sales opportunities come with greater brand awareness. Our team will help you stand out from your competitors.
🌎 More market share
Commanding more market share means increased revenue. We'll help you beat out your competitors and win over more buyers.
🔎 Measurable ROI
We know how to effectively measure and monitor your return on investment. You'll receive reports that calculate the cost per lead and the ROI for each campaign, so you can make well-informed decisions.
📈 Increased sales
More leads and more awareness leads to increased sales. The difference with SIX is that we know how to attract the people most likely to buy your products and services.
⏳Shorter sales cycle
We'll work with you to create a plan that attracts the right people and we'll produce content that helps them to self-qualify. By the time they speak to your sales team, they'll be much more likely to buy.
✅ Systems that work
One of the biggest challenges for the powersports industry is working with disparate systems. SIX can help by connecting your technology and interpreting your data.
💲Increased revenue
We'll create marketing and advertising campaigns to generate more quality leads, but we won't stop there. Our team includes sales experts and certified sales coaches who can help you increase your close rate.
👍More reviews
The power of customer reviews cannot be understated in today's marketplace — they can be the deciding factor whether someone does business with you. Our team will work to provide a steady flow of reviews and manage your brand's reputation.
POWERSPORTS MARKETING SERVICES
Lead generation
Digital advertising
Growth-driven website design
Trade show & event marketing
Traditional advertising (TV, radio, & print)
Social media marketing
Content marketing & blogs
Search engine optimization (SEO)
Video marketing
Email marketing
Co-op advertising management
Account-based marketing (ABM) for B2B
Review gathering & brand reputation management
Comprehensive marketing plans
Sales training & consulting
Dealer systems solutions
Inventory management
CRM implementation
Platform management (DX1, ARI, CDK Global, HubSpot, Salesforce, and dozens more)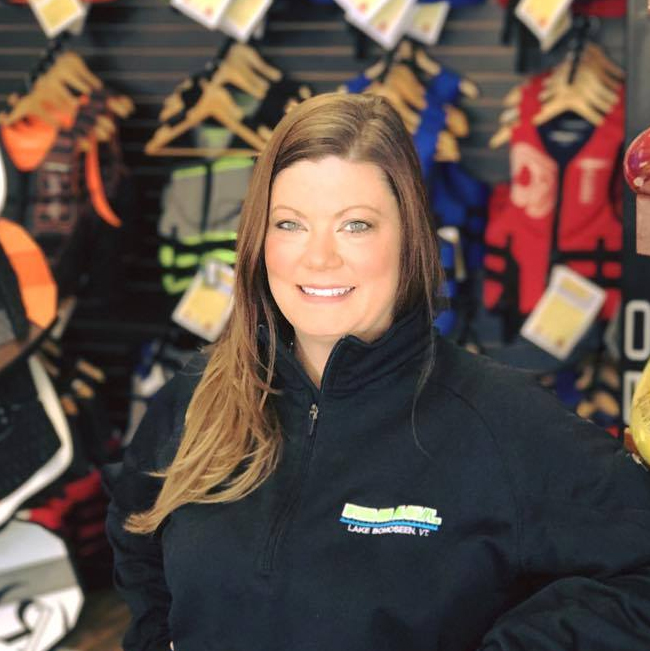 Our clients say it best.
11+ Years Working Together
If you are not utilizing SIX to take your business to the next level, you are giving your competition the advantage.
SIX has been our go to management and marketing firm for over 11 years. Over this decade plus, SIX has taken the time to research our market, our team, and our business model. SIX always makes sure our overall message is consistent with our business model and our brand.
Over our time together, SIX has evolved from taking the reins for both our marketing and business management consulting here at Woodard Marine. SIX has full control of our annual budget, communication with vendors, along with management facilitating and organizing weekly meetings within our dealership teams. SIX is the master at creating team building, implementing events, measuring effectiveness of campaigns, implementing management goals, and creating a social media platform that attracts all demographics.
SIX is not just a one stop marketing firm, but an all inclusive business management powerhouse.
⭐⭐⭐⭐⭐
LAUREN WOODARD-SPLATT | CEO
Meet Some of Our Powersports Clients





B2C Powersports Marketing
At SIX, we work hard to understand your ideal customers and drive them to your business. We'll create eye-catching graphics and engaging content for all of your marketing channels, including your website, blog, ads, and social media.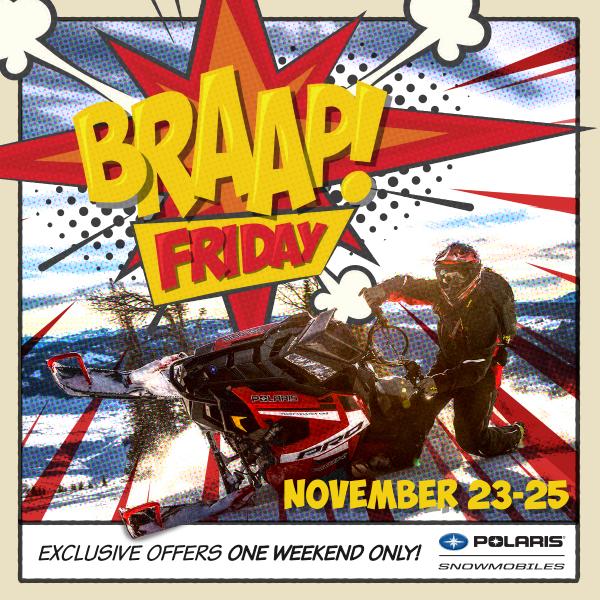 Ads for Powersports
Powersports advertising begins with great graphic design. Most of our clients' competitors use the same cookie-cutter creative throughout their advertising. The result — nothing stands out and customers don't engage. We know how to blow the competition out of the water with great Powersports advertising. Even a simple social image (as seen below) grabs attention and drives conversions.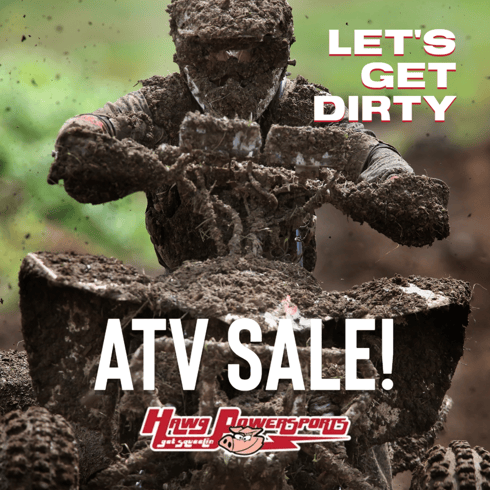 Part of any successful Powersports marketing campaign is leveraging Co-Op advertising whenever possible. We take Co-Op to a new level (as seen below). We know how to get custom Co-Op approved quickly. While everyone else repurposes the OEM designs, we bring their promotion to a new level to help your dealership stand out from the crowd. The result — more interest, more leads and more sales.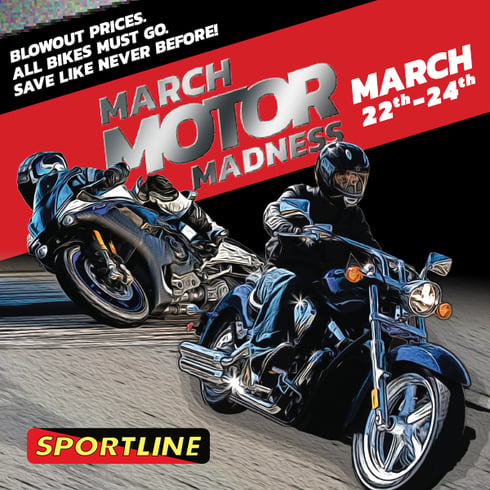 B2B Powersports Marketing
Whether you're a manufacturer, supplier, distributor, or wholesaler, we have the powersports and B2B expertise to get you in front of the right companies. We use tactics like account-based marketing (ABM) to market to your ideal customers and help you close more deals.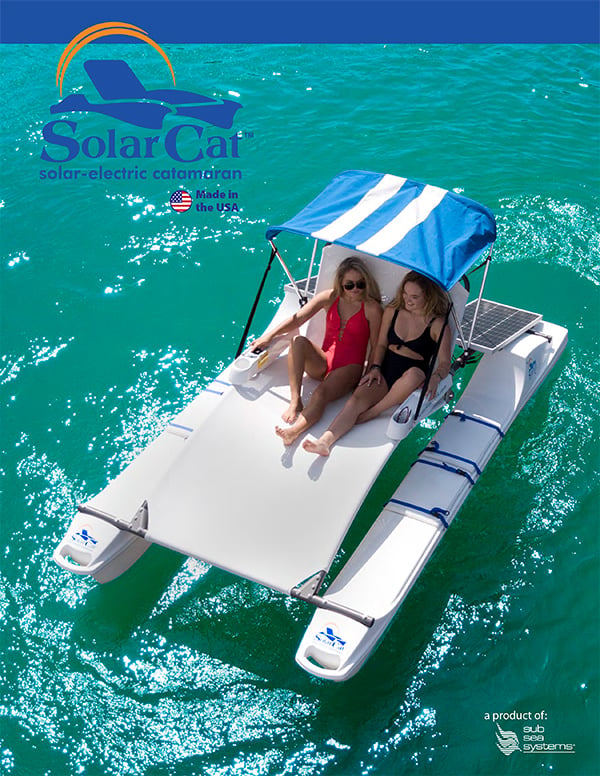 Attracting more dealers and distributors.
Creating an OEM Marketing Strategy
At SIX, we're different from the other powersports marketing agencies because we specialize in everything from production to sales. We knowhow to market dealers and we know how to market manufacturers. By understanding the entire process, we help our clients exponentially grow their market share.
Common Problems
Every OEM we work with has its own unique problems to solve. At SIX, we typically see a few common themes.
Lack of high-quality leads
A longer sales cycle
High costs & low profit margins
Unique Solutions
We solve these problems (and more) by leveraging our powersports marketing expertise. Some of the tactics we use include:
Account-based marketing (ABM)
Digital advertising & PPC
Inbound & content marketing
Search engine optimization (SEO)
Brand strategy
Social media marketing
Sales coaching & development
Your custom powersports marketing plan starts with a call.
BOOK A MEETING WITH SIX
READY TO TAKE YOUR POWERSPORTS COMPANY TO THE NEXT LEVEL?
SIX has been providing marketing for the powersports industry since the beginning. Our team has a sales-centric approach to marketing and is passionate about helping manufacturers and dealers grow their businesses.
Fill out the form below to request more info about our services.
READ OUR LATEST BLOGS
The SIX Blog is your resource for marketing advice, industry updates, and behind-the-scenes agency fun.