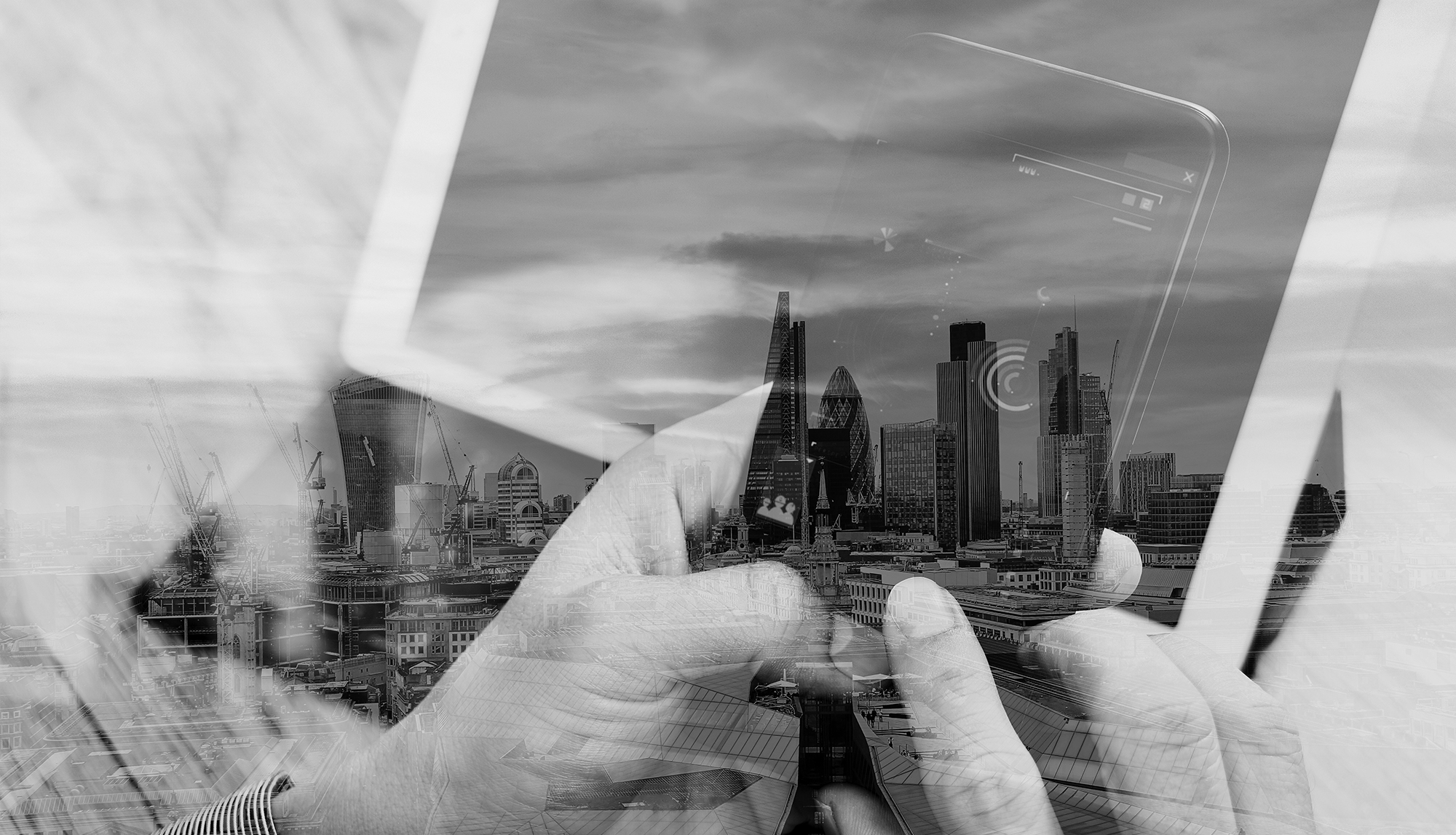 Website

Whether you need a brand new website, want to update your existing site, or want to create landing pages that generate more leads, we can help.
GROWTH-DRIVEN DESIGN (GDD)
We take a growth-driven approach to building or redesigning websites. Websites with GDD launch faster, perform better, and are continually improved and optimized.
DEVELOPMENT & HOSTING
Our professional web developers build websites of any scale, from simple one-page sites to large sites with hundreds of pages. We also offer safe and secure hosting services.
LEAD CAPTURE
The real purpose of a website is to convert visitors into leads and customers. We'll use design strategies to optimize your pages, forms, and calls-to-action for conversions.
WEB CONTENT
We'll fill your website with content that's clear, concise, and typo-free. Our professional writers will either write the content for you or proof and publish the copy you provide.
SEARCH ENGINE OPTIMIZATION (SEO)
In order to perform well, a website needs organic search traffic. Our SEO professionals will perform keyword research, optimize your pages, and drive traffic to your site.
CONTACT OUR TEAM FOR MORE INFO
Every website and every client is different, and so are their goals and objectives. Contact our web design experts today and let's see if a short call turns into a longer conversation.
OUR DESIGN & DEVELOPMENT SERVICES
All of our websites include:
Responsive design (fits every screen size automatically)
Custom photos & video
Lead capture forms & email capture integration
SSL certificate & ADA compliance tool
Premium hosting with a complete website backup
Keyword research & search engine optimization (SEO)
Complete content analysis
Sitemap submitted to Google
Analytics & conversion tracking
Our clients say it best.
CREATING A PURPOSEFUL WEBSITE
"We were interviewing several website design firms and then found SIX. The SIX team had an approach that was unique. Most firms we spoke with wanted to just start building us a new site. SIX asked us questions about our organizational goals, the objective of the website, and whom we were trying to attract. They worked with us to create a stunning new, purposeful website that helped us achieve our goals. If we just built a new website, I'm not sure we would be where we are today. "
Jen Swan
Executive Director, ASIWNY
New Websites & Complete Redesigns
We build websites of all sizes, from simple one-page sites for small businesses to large sites for enterprise-level companies. Our experienced web developers will work with you to create a site that attracts new customers, generates leads, and nurtures them to convert into loyal customers.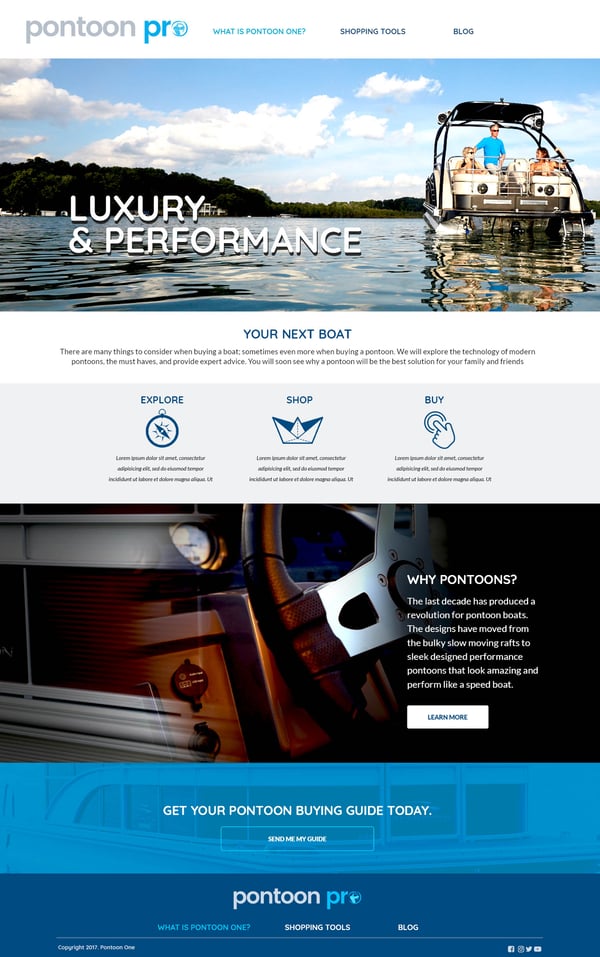 Website Updates & Landing Pages
Need someone to regularly update your website? Need landing pages for your marketing campaigns? Our team can do both.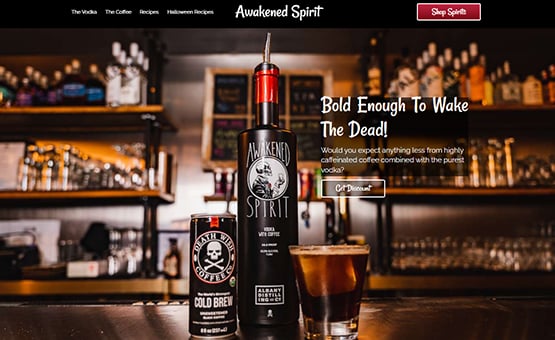 Success Stories
We work with B2B and B2C companies in a variety of industries, including manufacturing, construction, tech, marine, and non-profit. Check out some of the websites we've created for our clients.








OUR WEBSITE DESIGN & DEVELOPMENT SOLUTIONS
BASIC WEBSITES
1-page sites with navigation
Multi-paged sites including pages such as Home, About, Services, and Contact Us
Simple websites built for small businesses.
MID-SIZED WEBSITES
More complex site structure with parent and child pages
Larger websites for businesses that need more content.
ENTERPRISE WEBSITES
Website requires advanced design & development
Comprehensive websites that provide audiences with resources, tools, numerous product pages, and more.
OUR GROWTH-DRIVEN WEB DESIGN TIMELINE & PROCESS
At SIX, we practice Growth-Driven Design, which means we'll put a lot of thought into planning your site, launch more quickly, and continue building out and optimizing your site in the months (or years!) to follow. We're dedicated to being your trusted website partner for life.
STEP 1 - FREE STRATEGY SESSION

Our team will sit down with you for an in-depth discussion of your business goals and how your website can help you achieve them.

STEP 2 - CONTRACT & KICKOFF MEETING

We'll review your contract with you (note: you will own all website content that we produce for all time). Then we'll schedule a kickoff meeting to introduce the teams and go over all materials we'll need from you.

STEP 3 - GATHERING DETAILED INFORMATION

We'll compile any data, materials, and information we need for production.

STEP 4 - PLANNING THE SITE LAYOUT

We'll work together to develop a list of all of the pages you want or need and create a design layout of the initial structure of the site.

STEP 5 - PAGE DESIGN

From the structure, our designers will create a layout of the entire website. We will review this layout with you, make changes, and gain approvals.

STEP 6 - CONTENT PRODUCTION

Our SEO-trained content writers will research and write your site's copy. If you decide to provide your own copy, our writers will proof and optimize it for you. Whether you provide us with photos or we need to purchase high-quality stock photos, our team will pair the content with the appropriate imagery.

STEP 7 - CODING THE WEBSITE

All of the content and images are sent to our web developers, who take everything and build an interactive, optimized, and modern-looking website. This is where the magic happens.

STEP 8 - REVIEW, TESTING, & LAUNCH

Our team will meticulously test every element to ensure everything is working as planned.

STEP 9 - CONTINUOUS IMPROVEMENT

A modern website is a living, breathing organism. It will evolve as your business and your customers do. We will use data to make regular updates, enhance the customer experience, and increase conversions.
READY TO BUILD A STUNNING NEW WEBSITE?
So are we! Fill out the form below to request more information about our complete website design & development services.
READ OUR LATEST BLOGS
The SIX Blog is your resource for marketing advice, industry updates, and behind-the-scenes agency fun.